Pad-mounted Transformer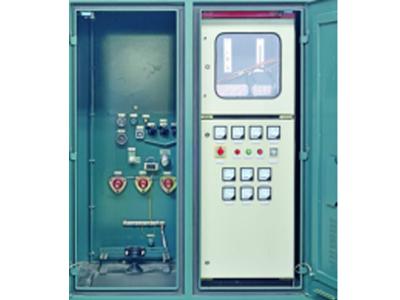 Pad-mounted transformers, also known as American substations, are an integrated power station that combines high-voltage control, protection, transformers and power distribution equipment according to specific wiring requirements. Transformer bodies, high load breaking switches and fuses are all set in fully sealed transformer oil tanks, and the transformer oil features an outstanding insulation performance and heat dissipation performance. Pad-mounted transformers feature a small size and light weight, as well as a safe, convenient installation and maintenance. They are widely used for outdoor power supply in cities, residential areas, hospitals, factories, mines, airports and railways.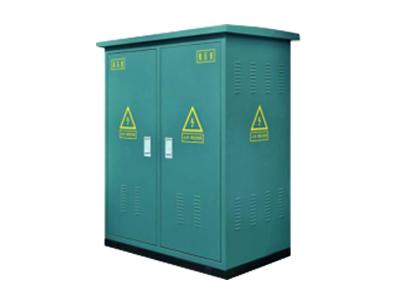 Working conditions
Altitude: ≤1000m
Wind speed: ≤35m/S (≤700pa)
Ambient temperature: -35ºC - +40ºC
Relative humidity: daily average humidity≤95%, monthly average humidity≤95%
Quakeproof: horizontal acceleration≤0.4m/s2
vertical acceleration≤0.15mm/s2
Installation site slop: ≤3º
Installation site: the place without fire and explosion danger, serious pollution, chemical corrosion and strenuous vibration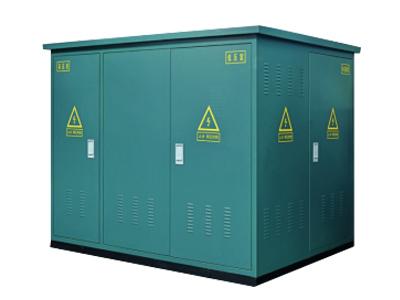 Features
Small size and compact structure. The area covered is only 1/3 to 1/5 that of European substations of the same capacity.
Low noise and strong overload capacity S11 series transformers: The system includes high-voltage chambers, low voltage chambers, and transformers. The high voltage components feature fuse protection and are used for loop networks and terminals. Power supply methods are also flexible.
High-voltage chambers are equipped with oil humidity gauges, oil level gauges, pressure relief valves and oil discharging valves to monitor transformer operation states.
High voltage inlets use cable plugs and can be equipped with zinc oxide arresters. We will meet your needs for a variety of low voltage outputs and low voltage measurements, with shunt outlets added according to customer requirements.
The transformers utilize corrugated plates for heat dissipation. These plates are treated using a special technology for an exceptional corrosion resistance and a variety of shapes and structures. Common plates and stainless-steel plates can be chosen according to your needs.
Technical parameters
Model
Rated capacity
(KVA)
Voltage and tapping link range
High voltage(KV)
Voltage and tapping link range
Tapping link range(%)
Voltage and tapping link range
Low voltage(KV)
Connection and vector group
No-load losses(W)
Load losses(W)
No-load current(%)
Short circuit impedance(%)
Dimensions
L×W×H (mm)
ZGS11-100
100
6
6.3
6.6
10
10.5
11
±5
±2×2.5
0.4
Yyn0
Dyn11
200
1580/1500
1.8
4
11830x1355x1735
ZGS11-125
125
240
1890/1800
1.7
1830x1365x1735
ZGS11-160
160
270
2310/2200
1.6
1830x1375x1735
ZGS11-200
200
340
2730/2600
1.5
1830x1375x1735
ZGS11-250
250
400
3200/3050
1.4
1830x1405x1735
ZGS11-315
315
480
3830/3650
1.4
1830x1425x1735
ZGS11-400
400
570
4520/4300
1.3
1830x1435x1805
ZGS11-500
500
680
5410/5150
1.2
1830x1445x1860
ZGS11-630
630
810
6200
1.1
4.5
1830x1445x1860
ZGS11-800
800
980
7500
1
1830x1490x1860
ZGS11-1000
1000
1150
10300
1
1830x1675x2005
ZGS11-1250
1250
1360
12000
0.9
2100x1845x2035
ZGS11-1600
1600
1640
14500
0.8
2100x1885x2135