Dry Type Transformers, Series SG(B)10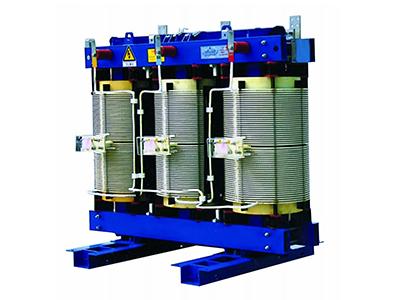 These Series SG(B)10 dry type transformers are open style transformers. They feature a high voltage winding outside design and there is a layer of impregnation treated insulating paint on the surface. The transformers offer the advantages of safety, reliability, energy savings, fireproof performance, explosion proof performance, and easy maintenance. The name dry type transformer refers to transformers whose cores and winding are not immersed in insulating oil. The cooling methods include natural air cooling and forced air cooling. All insulating materials are flame retardant and non-toxic. Flammable substances present are less than those of SC(B) series transformers and there is no toxic smoke produced, even when the temperature of the transformer reaches 800℃.
Series SG(B)10 dry type transformers can be installed in moist environments near lakes, seas and rivers, and areas with high fire-proof demands and heavy power usage. They are suitable for airports, subways, hospitals, power plants, petrochemical plants and nuclear power stations.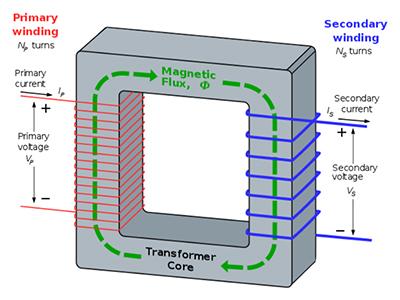 Working principle
AC current flows through the primary winding of transformers and produces an alternating magnetic field in transformer cores. Then alternating magnetic field winds on the secondary winding of the same cores and forms voltage, realizing the purpose of changing AC voltage.
Parameters
Rated capacity
(KVA)
No-load losses SG10
Load losses 145℃
No-load current (%)
Short circuit impedance (%)
Sound level
DB(A)
Dimensions (mm)
Without shell L*W*H
Dimensions (mm)
Without shell L*W*H
Product weight
(Kg)
Gauge
(mm)
30
215
655
1
4
40
1050x1050x950
1280x1050x1050
480
400
50
270
320
1050x1050x975
1280x1050x1075
480
80
370
1275
1120x1120x1030
1360x1100x1130
700
550
100
395
1455
1120x1120x1070
1360x1100x1170
720
125
470
1700
41
1120x1120x1070
1390x1100x1170
800
160
540
1960
0.8
1120x1120x1130
1390x1100x1310
900
200
610
2300
1120x1120x1200
1510x1100x1230
1200
250
690
2450
0.7
42
1220x1220x1330
1510x1100x1430
1300
315
840
3050
1220x1220x1450
1510x1100x1430
1480
400
920
3320
0.6
1360x1360x1480
1600x1200x1590
1660
660
500
1110
4150
43
1360x1360x1575
1600x1200x1670
1855
630
1290
5200
1360x1360x1725
1600x1200x1830
2000
630
1270
1900
1560x1560x1680
1810x1200x1700
2000
820
800
1370
6130
0.5
6
45
1560x1560x1680
1710x1200x1780
2400
1000
1570
8650
1580x1200x1550
1820x1200x1825
2920
1250
1680
11640
46
1610x1300x1725
1860x1200x1825
3885
1800
2180
12300
0.4
48
1800x1800x2030
2100x1500x2140
4020
1070
2000
2600
13400
1920x1920x2195
2250x1500x2300
4710
2500
3130
15100
1980x1980x2225
2250x1500x2330
5590
Features
Insulated: Insulation grade H (180℃).
Safe: Dry type transformers are flame retardant rather than combustion supporting, and they will not explode or release toxic gas.
Environmentally friendly: Transformer cores adopt high quality and highly magnetic conductive cold rolled silicon steel sheet. Their operating noise is far lower than the national standards, and they can even be recycled.
Moisture-proof: Due to the use of dense NOMEX insulation, our transformers can still work normally in extremely moist environments. Multiple vacuum pressure immersions are carried out during winding treatment, so the sealing level of wires and mechanical strength of winding are improved again. This also enhances its antibacterial and moisture proof properties.
Durable: H grade insulation can withstand a high working temperature of 180℃ as the transformers show good heat resistance, high mechanical strength, great heat dissipation, extremely strong overload capacity and long thermal life. They are not affected by thermal expansion and contraction, showing good toughness and elasticity without risk of cracking.
Economical: Due to the high temperature resistance of the insulation system, the cooling space is largely decreased. Compared with transformers with the capacity and insulation grade, our products feature a compact structure and lighter weight. Compared with '09' type transformers, '10' type transformers have 15% lower no-load losses, largely reducing operating costs.